Community Life Groups (CLG)
BCBC CLGs are designed to develop new and strengthen existing bonds through Christian fellowship.

CLG Mission is:
- Connecting to God and Each Other
- Loving God and Each Other
- Growing with God and with Each Other
Simply, building relationships through Christian fellowship to grow our faith and reach out to our community.
---
Why is it incredibly important to be in a CLG? The answer is..."SO THAT"
HUH??? ...SO THAT...WWWHAT?!?!
John 17:20-21 (NASB),
"I do not ask on behalf of these alone, but for those also who believe in Me through their word;
that they may all be one
; even as You, Father, are in Me and I in You, that they also may be in Us,
SO THAT
the world may believe that You sent Me.
---
All groups are reconvening the week of September 6th and meet up through the 1st week of December.

Review & sign-up via the form at the bottom of this page.
---
Group #1 – The Christ Loving Gang - The Power of Knowing God
Wednesdays at 6:30pm • BCBC Barn (Small Room) - Brice's Creek area
We enjoy rich fellowship with much love and laughter with one another, engage in selfless service to one another which fosters their family of God support system and spiritual growth in each of their lives; hence, coining their name "The Christ Loving Gang" This group has a passion for diving into Bible study mining out God's principles for daily life, prayer, and evangelistic opportunities. This fall, we will be studying The Power of Knowing God by Dr. Tony Evans. This study will encourage you in your journey in seeking to know God more and strategies to live victoriously as a child of God.
Leaders: Harry and Linda Piner, at , 252-514-5013. Harry and Linda are long-time members of BCBC. They enjoy fellowship, time with family and traveling with the camper for getaways.
Co-Leaders: Stephen and Christine Elliot at . Stephen and Christine have lead this Bible study group for three years. They have 3 grown children and 3 grandchildren. They enjoy games, and family. Stephen enjoys fishing and Christine enjoys serving others!
Group #2 - Fordham's CLG - Book of James
Tuesdays at 6:30pm • Fordham House
This season, this CLG will be diving into the book of James. Join us in our comfy and cozy meeting environment to have fellowship, food, and great discussion to grow in God's Word, enrich your marriage, grow deeper in community with each other and engage our community together.
Leaders: John and Christine Fordham, contact at , or 252-626-5082 (John), or 252-288-2784 (Christine). Reach out to them anytime for questions or any further details.
Group #3 - Hancock CLG
Tuesdays at 6:30pm - Hancock's Home in Cherry Branch.
The group will be discussing the book by Dr David Jeremiah, The God You May Not Know, with the DVD and study guide. We are a diverse group of varying ages that enjoy studying God's Word and learning from each other. We are a warm and friendly group that enjoys meeting new people and sharing life together. Join in and tell others to jump in order to get to know God more and each other more in community.
Leader: Mark Hancock, email: . Mark and his wife, Stephanie, have been married for 12 years and have a blended family of three adult children and two grandchildren. They enjoy just hanging out with friends, going out in the boat and camping.
(NEW) Group #4 – Hayzlett

CLG - The World of the End
Wednesdays at 6:30pm - 8pm • Location: Hayzlett Home - River Bend
This new group on the west end of town will be studying and discussing Dr. David Jeremiah's new book as he focuses our attention to be faithful, not frightened in these eventful days. That's because Jesus Himself told us what to expect from this season of history when He delivered His Olivet Discourse. With his trademark clarity, Dr. Jeremiah reveals exactly what Jesus promised to us – as we approach The World of the End. Join us for fun, fellowship, food, and lively discussion as we grow in community,
Leaders: Paul and Sue Hayzlett, email: .
Group #5 – Prayer Focused CLG
Wednesdays at 6:30pm - 7:30pm • Location: Teague's Home (Trent Woods)
Join in us participating in dedicated time of prayer. This group meets to pray for current events, needs of the body, BCBC families, BCBC ministries, and each other. Further, the group enjoys fellowship in ministering to each other and serving the body..
Leader: Pastor Barry, our Senior Pastor, - Married to Kim and they have two adult children. Their son is recently married and works with Humanities United, an organization combatting human trafficking that lobbies for legislation on Capitol Hill, and their daughter works for a nonprofit promoting organizations with their stories. Barry and Kim enjoy family activities, fitness, and enjoy their two pets.
Group #6 –

Cornwall CLG
Wednesdays at 6:30pm • Heart of Havelock/Cherry Point - Cornwall Home
This group focuses on strengthening bonds with fellow believers to create a support group with meaningful fellowship and a deep sense of belonging. We use our loving forum for various Right Now Media Bible study subjects and discussion. This season, we will be focused on developing our spiritual gifts and deploying them in our lives. We believe that we are glorifying God when we are being the hands and feet of Jesus with opportunities to serve to one another and our community.
Leaders: Joe and Denise Cornwall, email: , Joe and Denise are very active in their family and in the Havelock community. They love cooking and spending time with their 10 grandchildren. Joe enjoys woodworking and Denise is passionate in family ministry. They love connecting and serving with their CLG fellowship members.
Group #7 - Davenport CLG
Wednesdays at 6:30pm - Davenport Home
This group of married's will be connecting and encouraging each other with a study by Tony Evans called Kingdom Marriage. Join in on Wednesday evenings for a time to explore deeper in God's Word, build rich fellowship and serve together.
Leader: Dave Davenport, . Dave is married to Cookie and they are enjoying their retirement by living out their faith in their sphere of influence. They are passionate for serving with BCBC and ministering to the Burmese refugees. They enjoy traveling, church family, and fellowship activities.
Group #9 - Howry CLG

/ Gospel of Matthew
Wednesdays at 7:15pm to 8:30pm via Zoom Meeting
This group will be gathering and connecting with a study through the Gospel of Matthew. Join in with us with digging deep in Matthew's gospel of Jesus' teaching by augmenting with some historical and archaeological facts along with excerpts using the Bible Project illustrations. Come explore with us using a study guide from Precept Ministries while enjoying fellowship to get to know each other more.
Leader: Pastor Jud, 252-675-3937, or Jud is married to Tara for 22 years and have 3 grown kids and the oldest now married and one off in Mongolia serving with ELIC. They enjoy time with family, board games, movies, and fellowship activities.
---
ONGOING GROUPS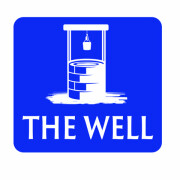 Group #10 - Young Adults (ages 18-25) - The Well
Tuesdays at 7pm - BCBC Barn & Various Places
This is an ongoing Christian community group for young adults with Brice's Creek Bible Church. The Well is a peer led group under the leadership of Pastor Phil and the young adult intern, Nate Prutch. They gather weekly to seek God together and to live out our identity in Christ with intentionality and passion. Furthermore, the group enjoys many fellowship opportunities investing in community and outreach. Contact info as follows:
-Pastor Phil, email: ;, cell: (252) 626-6555;
-Nate Prutch, email: , cell (252) 772-1695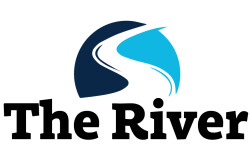 Group #11 - Careerists and Young Married Adults (ages 22 - 40 Something) - The River
Mondays at 7pm - Puz's Home (Carolina Colours). The River is an ongoing group for the purpose of: 1) WINNING - foster connecting points within BCBC through small group involvement for age demographics of 25 to 40 Something.; 2) BUILDING - offers life application with material called "Bible Studies for Life" which better resonates with this age group at their place in life; 3) SENDING - to be ever mindful with a strategic outreach opportunities that incorporates fellowship and special events with the aim of reaching out to others in this age group with the message of God's love.
Get involved by contacting Larry and Jackie Puz at (252) 626-6798,