BCBC Easter Sunrise, Breakfast and Service followed with Baptisms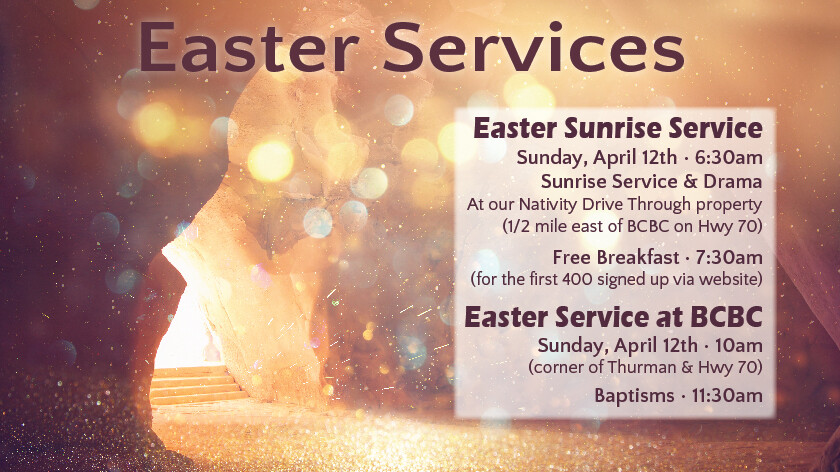 Sunday, April 12, 2020, 6:30 AM - 12:00 PM
Sunrise Drama starts at 6:30am, SIGN UP for our free AWESOME breakfast for the first 400 people that sign up. ALSO, we have a Easter Morning Service at 10am followed by baptisms for any wishing to get baptized proclaiming Jesus as their personal Savior!
Fill out below for the FREE Sunrise Breakfast
Fill out here for Baptisms by April 5th for follow up and directions.