Havelock Chili Fest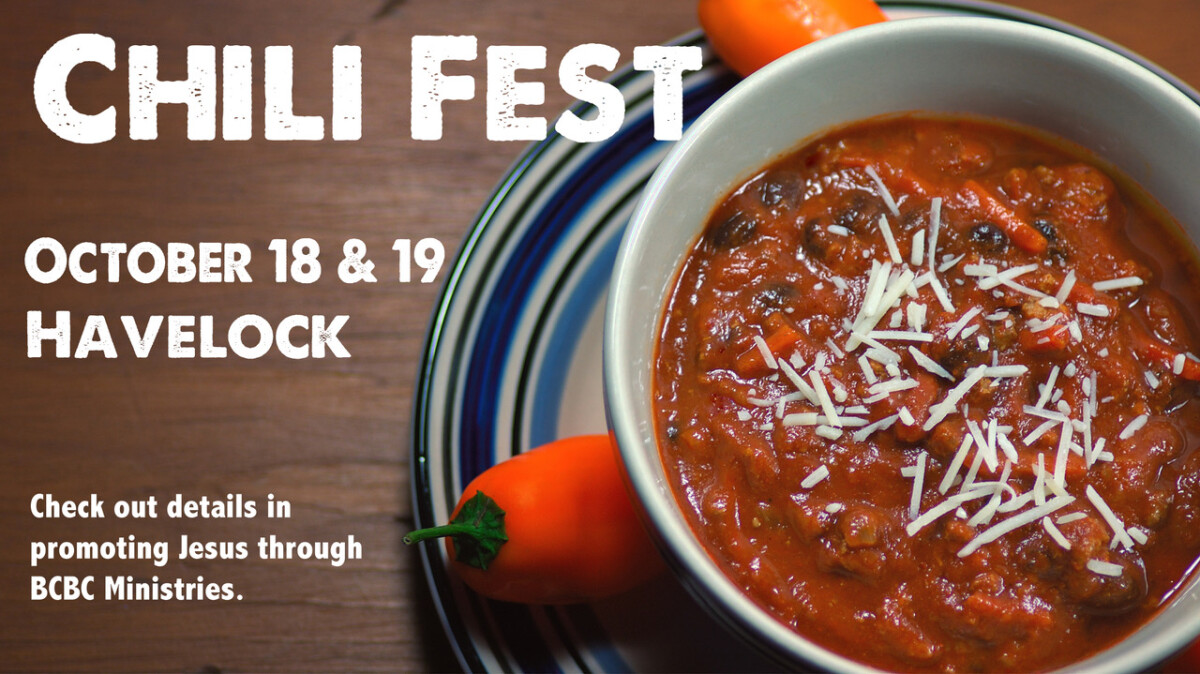 Friday, October 18, 2019, 6:00 PM - Saturday, October 19, 2019, 6:00 PM
Greetings BCBC Family,
Please read all: We are gearing up for the Chili Fest in Havelock on Friday the 18th and Saturday, 19th of October - it is going to be an AWESOME time!
We need 15 more to be apart of reaching out into that community to share Jesus with our ministries. We are sending the message that Jesus fills the void in their life. BCBC is relevant for their lives and ours, and we are here to care all who come to BCBC.
Please join us in sending that message and be in prayer for this wonderful and fun time pointing people to Jesus and His people. Click Link
https://signup.com/go/TjXPkAi
to see spots and sign up for a slot or text Joe and Denise Cornwall at 252-422-6954,. or me at 252-675-3937.
God Bless, Pastor Jud